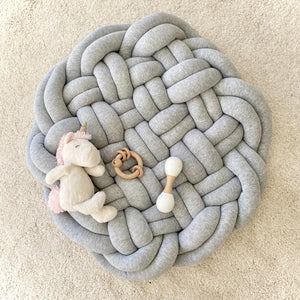 ROUND RAFT
Malia Mu
Regular price $180.00 Sale
We are excited to welcome the newest member to our Raft Family!  
Aside from being SUPER comfy, our design promotes sensory play. We believe this is essential for learning and early development as young ones discover and explore their environment. 

For babies & kids of ALL ages! Since puppies are babies too, this also includes them :)
Height: approximately 3" ... Easy enough for the youngest explorer to climb.
Approximately 26" Diameter 
Colour Swatches can be found at the top of our FAQ page.
Each piece is a labour of love. Canadian made in Vancouver, BC
*There is a discount built into the shipping cost. 
Please don't hesitate to contact us with any questions, special order requests, or just to say "Hi"!
Check us out on Instagram @malia_mu